Busy life?
No time?
Stressed out?
Exhausted?
YOU are invited to join our one-day retreat on the Mendocino Coast!
Awaken your inner Goddess
2018 Spring Goddess Yoga Retreat
with Yoga Instructor and Empowerment Coach
Tanja Alexandra Kern
Answer "Yes" to 3 of the questions below
and this retreat is designed just for YOU!
Are you in need of some YOU time, self-care, and rejuvenation?

Ready to release stress and tension? To re-energize?

Need to gain clarity of mind, and inner harmony?

Want to transform core beliefs and self doubt? Turn fear into courage?

Gain flexibility, strength, and balance in your body, mind, and spirit?

Beautify from the inside out and start feeling good about yourself (again)?

Connect with a group of like-minded women in a sacred space?

Be supported, heard, and inspired?

Connect to the divine feminine within yourself?

Re-awaken your self-identity and true calling?

Manifest your dreams?
It's TIME to manifest the life of YOUR dreams! 
This retreat offers women the opportunity to help each other rise, transform, and to harness their inner strength!
Awaken your shakti (the female principle of divine energy) as you flow like an ancient goddess, gather courage like a fierce warrioress, and manifest the life you love!
Be supported! 
You will be guided through a process of aligning your inspiration, intentions and actions to manifest your dreams You will move your body through a yoga flow that is accessible to all levels, that supports you in connecting to the power of your feminine energies.

Release Stress! 
Throughout the retreat you will be able to release stress, and nourishyour body, mind and soul through yoga, healthy food, herbal teas, aromatherapy, meditation, and the action of literally planting your seeds of intention.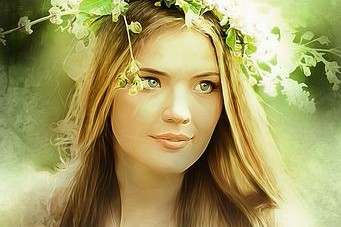 Connect to the Devine Feminine! 
Join this sacred women's circle to receive the empowerment of sisterhood on and after the retreat. You will be part of our Community Yoga Retreat Facebook group, a great way to stay connected!
Attract the abundance YOU Deserve!
All Yoginis receive:
1.5 hour Goddess Flow Yoga

Intention Setting & Manifestation Yoga Practice

Planting the Seeds of Your Dreams

Emotional Release Yoga

Meditation, and Mindfulness practice

Face Yoga

Manifestation Journaling and materials

Tea (morning and afternoon, provided)

Vegetarian Lunch (healthy and yummy, provided)
and receive 
$15 off regular price

Guided Relaxation and Happiness Mediation

(pre-recorded download)

Goddess Scarf

Order your Goddess chiffon scarf for only $18!

(regular price $28)

Take your scarf home after the retreat and let it support you in manifesting your dreams and to never give up!

Chance to win a Niyama Yoga Legging (your choice) – Value $79
* Early bird enrollment ends March 5th!
* The prizes will be raffled off and the winners announced
on March 8th! This way The lucky winner(s) can wear the new yoga leggings or use the new yoga towel at the retreat!
Sign up now and reconnect your body, mind and spirit through movement, self-discovery and self-inquiry.
Return home with a renewed sense of wellness,
fresh insights and new wisdom!
The 2018 Spring Goddess Yoga Retreat is supported by Niyama, an eco-friendly sportswear line with
the main focus on being fitness and gym wear but also wants to take this style statement from the gym or yoga room to the streets and beyond. Niyama leggings are made from professional, durable and highest quality fabric from Italy, manufactured in Germany and Hungary combined with innovative, fun and vibrant prints.

The 2018 Spring Goddess Yoga Retreat is also supported by Vedanta Shop, a family owned business that produces highest quality eco-friendly, non-slip yoga towels.