This is my second pair of yoga capris from Downward Dog Miami, and just like my previous review for the Pink Panther Yoga Capris from Downward Dog Miami, I am delighted.
The pink paisley pattern is absolutely adorable! The pants offer the perfect compression to keep your waistline and thighs smooth; the high waistband gently hugs your tummy.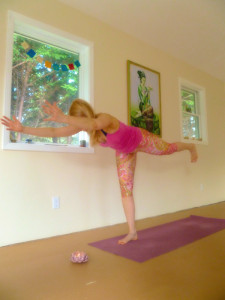 The quality of the pink panther capris that I got in November remains impeccable, and the pink paisley capris promise the same.
The pink paisley capris are stylish, cheerful, pretty, and feel so great!
I love the Downward Dog Miami's Pink Paisley Yoga Capris and absolutely recommend them to you!
Namasté!
Tanja
—-
Tanja Alexandra Kern