Greetings, dearest reader!
Every thought, action, and in this case, purchase, can make a difference in the world. Therefore I think it's important to consider organic clothing.
I have been very fortunate to receive two clothing items from prAna to sample. My review is based on my honest opinion about the products.
What do you look for when you buy new clothing? If you're like me, you want your new outfit to be pretty, comfortable, high quality, and possibly organic and sustainable. Wow, that's a lot to ask.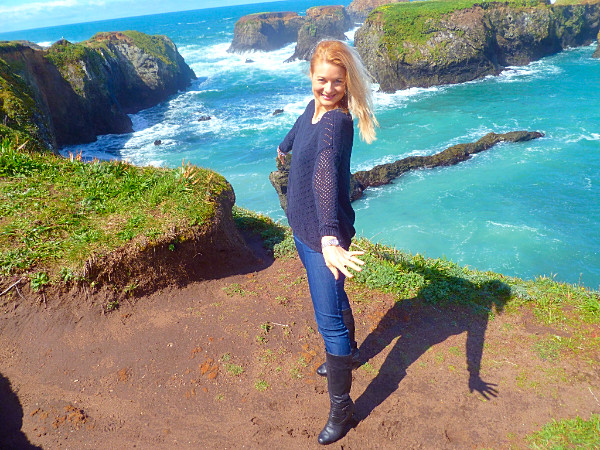 How can you combine organic clothing, sustainability, fair trade, style and comfort?
Let me introduce you to prAna. Some of you have been reading my articles for a while and may recognize the brand name from my previous yoga apparel reviews. In addition to yoga wear, prAna creates versatile clothing items for every day, travel, work, or adventure. Not only are all of prAna's items mindfully made but prAna prioritizes giving back to communities around the world!
Every time we choose organic and sustainable fabrics, we say "no" to harmful pesticides and fertilizers, and "yes" to the health of farmers, manufacturers, the environment and the consumer.
To learn more about the story of "Why Organic Cotton Matters" please watch this video.
Let's look at the products. Today I am reviewing the Kara Jean in indigo as well as the Parker Sweater in black.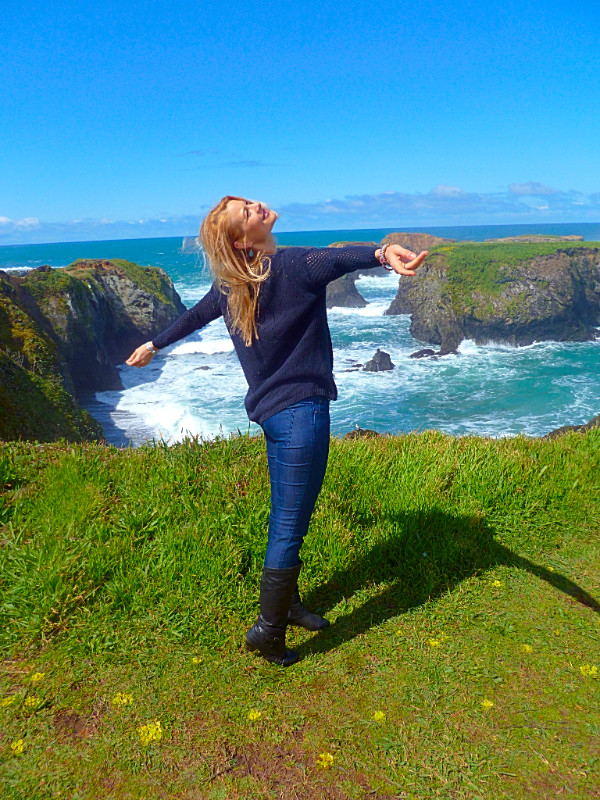 After receiving the items, I washed both several times and they retained their colors, shape and textures well.
I love that the Kara Jean is slim fit, has a rich indigo color and is made with a soft organic cotton stretch blend. I am not a fan of low-rise pants, but these fit me well without sitting too low. They are so comfortable and stretchy that I feel like I am wearing yoga pants. The pants don't restrict my movement at all but allow me to sit in my favorite cross-legged pose, dance, jump, walk, all without having to be pulled up. They sit snug but not too tight and provide the perfect comfort, style and fit. I personally like to wear them long but like the option of wearing them cuffed. The Kara Jean has a sleek look, feels great and has already become my new favorite!
The prAna Parker Sweater is made of 100% organic cotton. The material is super soft and lightweight and is perfect for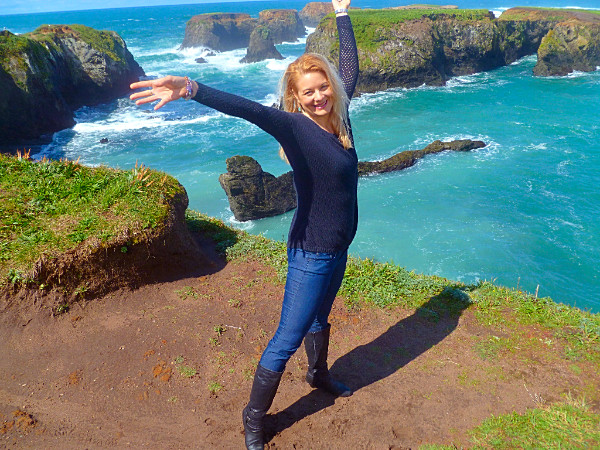 layering. I like the stitching in the front and back of the sweater, which lets the color of the layer below shine through. I can imagine carrying the Parker Sweater around with me as my new go-to layer. It provides some warmth over my yoga tops, shirts, or even a dress. It goes well with jeans, hiking pants or a dress skirt and heels. The relaxed fit is comfortable and I think I might enjoy a slim fit version of the sweater. The Parker Sweater is a lovely and comfortable sweater!
As you can see in the photos I really had a great time with my new clothing items. They are comfortable, stylish, fit well and I really like that they were made with organic and sustainable materials.
If you are interested in getting a new prAna outfit this spring, dearest reader, take advantage of this special discount code which gives you 15% off your purchases until May 19th!
Your discount code is MHMS17TJ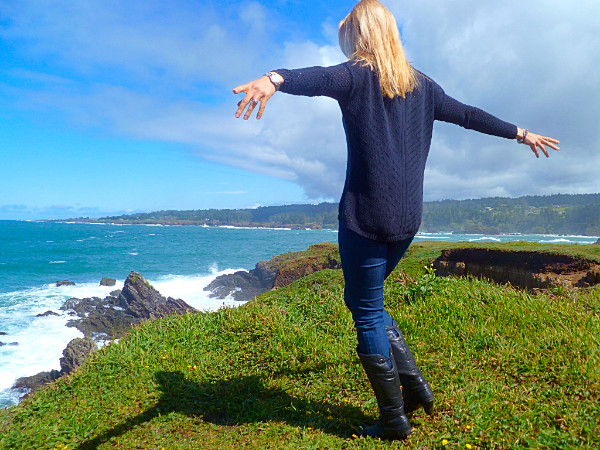 This is an exclusive sale, the only one prAna has going on at this time. Go for it!
Please feel free to share the code with your friends. prAna has a huge variety of women's and men's clothing, accessories, yoga apparel and more.
Thank you so much for your interest, and support!
Happy shopping!
Many blessings from my heart to yours,
Tanja
– – –
Tanja Alexandra Kern
#prAnahigh