Thank you, dearest yogis and clients, for your insights, ideas, and inspirations over the years! You are true teachers and I feel so honored and grateful to be a part of your journey! It is a blessing to know you and to observe your transformations, discoveries, and break-through's!
Here is to what some of them say: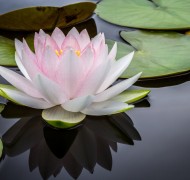 Jackie Bridegum
Attending Tanja's yoga class on Friday's is my one solace during an otherwise hectic week. Tanja's practice incorporates all the fundamentals of yoga, attending has given me many opportunities to practice mindfulness, strength building, and balance. Tanja is compassionate, intuitive, kind, and really helps you develop your practice and poses. Tanja is really good at catering towards any levels of yoga and asking if there is any areas on which you'd like to focus for the day.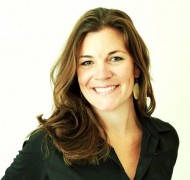 Meg Wilson
Yoga with Tanja is a wonderfully rewarding experience. She has an uncommon sensitivity to the energy of the people in her studio and tailors the classes to suit us. Her style is very gentle but offers clear guidance and I always feel refreshed and peaceful after doing yoga with her. Class is always a highlight in my week!
Wendy Holloway
I absolutely love the Friday morning vinyasa class with Tanja! Tanja will add moves and stretches that focus on any specific areas of pain or weakness clients have. I really appreciate that she ensure proper form is being done and makes corrections when needed. I feel stronger, more relaxed, and more flexible because of her class. She is so incredibly sweet as well!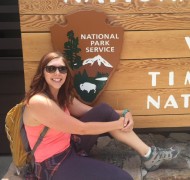 Katelyn Jordan
Tanja is a highly intuitive and compassionate individual.The way she combines aromatherapy and meditation into her yoga classes allows me to sink deeper within my mind and body and is unlike any other yoga practice I have experienced. I am truly able to relax and set my worries aside the moment I step into her studio!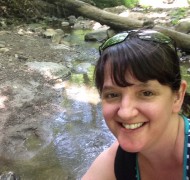 Christa Anne
Every class with Tanja is amazing. Tanja is intuitive, caring, and her attention to every detail is amazing. She has showed me poses in a whole new light and is always sure I am very safe in every pose, yet every class she challenges me to push my body just a little bit further and to be aware of how I am feeling. I find I take what she is teaching me and applying it to many aspects of my life. I love her beautiful spirit and genuine caring manner; she is a true light and a lovely being. I am so thankful to have found her to guide me and to help me expand my love of yoga and all the benefits for my mind, spirit and body.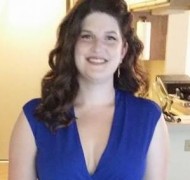 Elizabeth Mackey
Tanja's classes are amazing!
Tanja is a fantastic yoga instructor! I came to her as a total beginner and because of her I have fallen in love with yoga! I attend Tanja's classes twice a week, and practice has helped me immeasurably with my back issues, increased my flexibility and strength, and reduced my levels of stress. She keeps class light and fun, and incorporates a great mixture of spiritual and body focused methods. She is attentive to individual preferences/needs, and always considers safety a top priority during practice. Modifications and adjustments are always available, when wanted. You will not regret choosing to practice yoga with Tanja!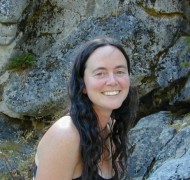 Laura Miller
Tanja is very welcoming and aware of her students individual needs while teaching. I have been away from yoga practice for about 20 years and am so happy to have found this very capable and cheerful teacher. I find myself looking forward to my weekly session, mentally and physically. She is a very thoughtful teacher!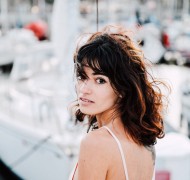 Mila Todarova
Got my Reiki 2 attunement session with the lovely Tanja and I couldn't have imagined a more perfect person to do this with. She is a true light and made me feel extremely relaxed and comfortable. Loved her angel cards as they revealed exactly what I needed at this moment of time. I recommend her to everyone, her energy will leave you inspired and positive, being in the present moment. Doing Reiki now is a blessing and I am extremely grateful.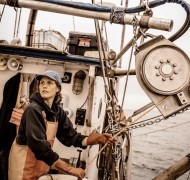 Heather Sears
Hands down the best Friday morning Vinyasa class ever. Challenging, invigorating yet deeply relaxing. I highly recommend trying it!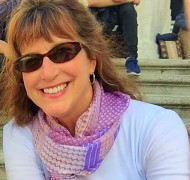 Rosanna Bertheola
I have been practicing yoga with Tanja for over two years. I have also participated in numerous workshops she has held. There are many adjectives to describe Tanja. A few would be beautiful, compassionate, kind and sincere. What I enjoy most about her yoga classes is her guidance in making sure we are in the pose correctly, that we do what feels right for our bodies. Tanja is very skilled and knowledgeable in all the services she provides. While some practitioners are more concerned with showing up to class even though they are not experienced, Tanja is the very opposite. You can trust she knows what she is doing and has studied and continues to study to be the best she can for her students. These past few months have been joyous and painful for me personally. In May, I opened my shop, My Chic Farmhouse, and in June I lost my dear mother who was my staunchest supporter. The one important thing practicing yoga with Tanja has done for me is to learn to try to stay in the moment. I say try because it is something I struggle with everyday. I literally have to tell myself to stay in the moment. I tend to think to the future. I am getting better at this though and know with Tanja's help, I will get there.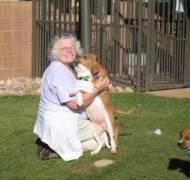 Sabine Swallow
Tanja, my wonderful yoga teacher is all I ever wanted. she makes sure our alignment is correct, that we breathe, relax into the poses and are mindful in the true sense of Buddha's teachings. I come away from my classes energized and glowing. in a short time my body has become strong and more flexible I love the "yoga for animals" class – no, there are not animals doing yoga – although that might be fun – tanja generously donates 25% of the class fee to our local humane society. we have fun, laugh, sometimes cry but it's all good.
Even though it sometimes seems like it is beyond my strength, i LOVE my yoga classes. i feel more energy, people say i look radiant and i have increased my core strength by a lot. not only the physical side of me has improved but the impact on how i live my life is enormous. even though i felt peaceful before, it is somehow enhanced. i sometimes fall over, but at least i can get up. Tanja is the best teacher you can find and our classes are fun. i am a woman of substance (in many ways) and at the ripe age of 77 this is the way for me. COME AND JOIN US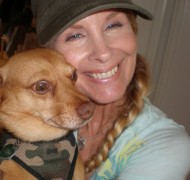 Sheri Steinmetz
I had the honor and pleasure to work with Tanja recently for my Second Degree Reiki attunement and session. It was such an amazing experience. Tanja has a way about her that makes you feel right at ease from the first moment. She is so intuitive, kind and compassionate and creates such a soothing, calming environment around her that you cannot help but be open to her magical energy. Her guided meditation was just the beginning and this alone was worth every cent. I felt an immediate calming of my mind and body. Then to be attuned by this Reiki Master was like traveling through ancient times and having many doors open to me. It was an awakening. It was a beautiful and magical experience that I won't ever forget. I highly recommend Tanja Kern at Mendocino Healing for anyone who is searching for a spiritual Reiki journey-she is truly gifted and a Master in the art of healing.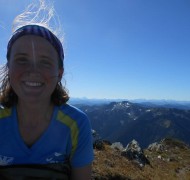 Ariel Nautch Edwards
Compassionate, personalized, and mindful.
These are the words that best describe my yoga experience with Tanja. Her weekly yoga practice helped me find more balance and focus during a transitional (and sometimes stressful) time in my life. I've never met an instructor so willing to tailor each class to the needs of her participants, while still being able to challenge each of us to discover new limits to our abilities. I am extraordinarily grateful for the loving guidance Tanja provided. The accepting, care-free environment she creates in her studio was a unique and refreshing welcome back into a yoga practice.
As I leave Mendocino, I am so sad to be leaving Tanja, but am also excited to take the lessons of mindfulness, compassion, and balance she helped guide me to through our practice. I would highly recommend Tanja to others looking for a more individualized, fun, and loving yoga practice.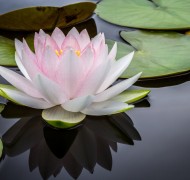 Lindsay Wansbury
Tanja is a great Hatha yoga teacher able to modify poses for the older, less mobile student. She regularly reminds us to listen to our own body and to breathe. She offers encouraging quotes and an online newsletter that inspires and teaches the traditional yoga path along with helpful reminders for everyday life. Yoga is not just class and not just poses- it is a means to awaken to our higher purpose.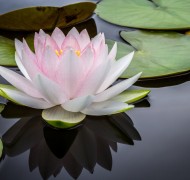 Alison Hunt
What a gift to find Tanja and Mendocino Healing. I traveled to Mendocino from Boston to celebrate my mother-in-law's 70th birthday. I thought a private yoga session at the house we were staying in would be a wonderful way to celebrate this milestone. I found Mendocino Healing through a quick Google search and sent an email. From the start, Tanja was caring and dedicated to making this session special and also tailoring it to the different members of our group. The session itself was relaxing, rejuvenating and really focused on the love we were there to celebrate. I also checked out her Friday morning Vinyasa class and it was great! She incorporated some awesome stretches I hadn't encountered before. And she tailored the class to our small group of 5 yogis, providing modifications and asking where we wanted to go throughout the practice. I especially liked the way she guided the shivasana, and the personal, gentle touch she provided to each of us. If I lived in the area, I would definitely practice with her in a regular basis. I only wish I'd had enough time to book a reiki session, as her energy was so positive and healing.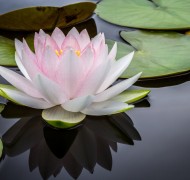 Diane Payne
Tanya is a graceful and soothing instructor. She is patient and thoughtful. My husband had never done Yoga before and we had a lesson with her in Yoga and Meditation and we could not have enjoyed it more. She was professional in the most caring manner leading us in the experience. I have had other classes but none that helped me to understand and enjoy the art of Yoga and Meditation like Tanya's instruction. We are both practicing her instruction daily. Thank you Tanya for your kindness and knowledge.