By strengthening your abdominal muscles, you strengthen your whole body from the inside out.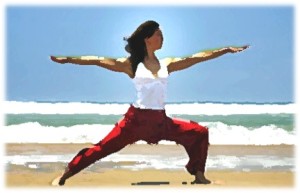 Our core muscles help prevent back pain and injuries, allowing us carry out to our daily tasks, like carrying a child, groceries or picking things off the floor. Building up strengths in our core improves our posture, boost our digestion and promotes the feeling of centeredness in our bodies.
Whereas you might have experienced lower back pain when sitting or standing for prolonged periods of time, strengthening your core helps to release these old restrictions and attracts ease and wellbeing into your life.
Our self-esteem is connected to our abdominal center and by strengthening our physical body, you will find that once you start working those muscles regularly they fortify quickly, contributing to a feeling of empowerment and resilience.
In the upcoming Core Series we will target your core, glutes, thighs and arms and finish off with a soothing and well-deserved Savasana.
This will be an intimate small class setting, with lots of attention given. This is to make sure your movements are safe and healthy for the best results in your yoga practice. Classes take place from 11.30 a.m. – 12.30 p.m. on the following dates. For best results you might consider taking the whole series. 
– Tuesday, September 2nd
– Thursday, September 4th
– Tuesday, September 9th
– Thursday, September 11th
If you wish to drop-in or take the whole series please contact me by email. Space is limited. 
Drop-in: $15
Whole Series: $50