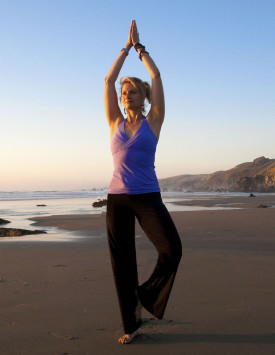 Private Yoga Class (by appointment)

In a private yoga class Tanja tailors the class entirely to your needs.
If you are new to yoga, haven't practiced in a while, would like to work on specific issues, develop a home practice, work on personal challenges or specific poses, or check your alignment, a private class with a dedicated teacher will support you in deepening your yoga practice.

Semi Private Yoga Class (3 or more)

Get your girlfriends or family together for a fun and bonding yoga experience.

Aromatherapy Reading

Discover your personal, favorite essential oils and find out what they reveal about you. Learn about the do's and don't of Aromatherapy. Choose three oils and make your own blend to take home with you.