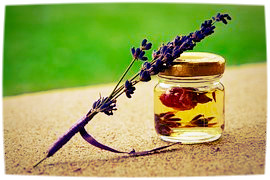 Perfume oils made with infused plants and flowers have been made since ancient times.
Would you be interested in making perfume that is less costly and can be made for therapeutic value, as well as for pleasure? If your answer is yes, I invite you to create your own all-natural fragrance with Aromatherapy. Be your own perfumer and make a blend as special and unique as you are!
When using essential oils ...
Continue Reading →